I feel like I've had yet another busy week, and with half term next week I'm sure I'm going to be busy everyday! I'm not complaining though. It's been wonderful this week and I'm really looking forward to the things we have planned for half term.
Monday:
Charles woke up with what seemed like flu. He begged to go to school so we let him as we weren't too sure as to whether or not it was flu, just a cold or over-tiredness. My mum came over and I did some blogging, housework and sent some emails until I had to get Charles.
When he came home he fell asleep on the sofa. This never happens. He was swiftly woken up by Harry who decided to keep kissing him and then got on the sofa and under the blanket with him. Charles tried to get a sleepy cuddle but Harry wasn't interested. In the end Charles went to sleep in our room for an hour and a half. He woke up fine!
Harry napped for this time too so I had a sort out of a few things, including our overflowing medicine drawer! (Achievement!)
Tuesday:
After breakfast I made the boys some pancakes, Charles went to preschool. My husband made us some savoury pancakes for dinner.
Wednesday:
My mum came round in the morning to look after Harry whilst I took Charles to his first dentist appointment. He was so well behaved, the dentist gave him two stickers because he thought he deserved them. I took him to buy a magazine and some chocolate(!) as a well done present.
My therapy was cancelled whilst I was out which gave me the chance to wash my hair, dry it and straighten it. I collected Charles from preschool and my mum came round at 4:30 to babysit whilst I celebrated
Valentines Day (early) with my husband
.
Thursday:
Easy day today, although my husband got a lie in and I got up at 7 with Charles. I realised an hour and a half later that we had run out of nappies, not good when Harry had filled his so I woke my husband up and went to the supermarket.
Preschool this afternoon for Charles and his last day for just over a week.
Friday:
Charles' preschool had a training day so he had a day at home with me.
We went to the zoo
, we haven't been for AGES and I finally purchased an annual pass for us both. We had a really lovely day. Harry has always loved animals so had always enjoyed himself, even as a newborn, but today was even better as he was able to mimik the noises the animals made and spot them if I asked where they were.
Saturday:
My husband had work in the afternoon. My mum came over at 11:30 and drove me and the boys to Southwold. We went for cake and coffee (which cost £20 for 4 cakes, 2 coffees, a hot chocolate and a small apple juice!) I bought some presents for my husbands birthday, and found a bargain skirt from Joules which was £10 down from £50!
I bought a pie from a lovely shop in the high street and whilst the boys and my mum played on a park I sat and ate that whilst watching them, tweeting and taking photos.
We then drove to Beccles and my mum bought Charles his first pair of Converse (I am extremely jealous!)
My husband cooked us steak and peppercorn sauce for dinner.
Sunday:
Charles suggested breakfast out again, after a quick stop to grab some sandwiches for lunch we went to the cafe and had a lovely Full English Breakfast.
Once finished we had an amazing day at High Lodge at Thetford Forest. We visited here last year without the boys for our
Segway Experience
so it was lovely to take them and explore the sound trail with them.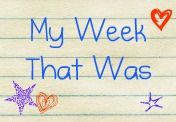 -->