As we're now coming to the end of 2013 and make our way to the beginning of 2014 I imagine that a lot of us are planning the changes we will make and that the new year will bring.
Looking back on 2013 one of my highlights was going to Britmums Live, especially because I made some amazing friends. One of which is Kirsty from
My Two Mums.
Kirsty has been such a supportive friend and a big influence on me in encouraging me to think positively and to believe in myself.
I still have a lot of things I need to focus on in my life and with my anxiety and general positive thinking and confidence but I feel I made progress in believing in myself a tiny bit.
After recently realising that we share a fondness for
Chicken Soup for the Soul
books Kirsty came up with a fantastic idea of a book club for 2014.
Every month we are going to focus on a different self help book. We're going to look at different styles of self help books, we'll be revisiting ones we've already read, reading ones we've started before but didn't get round to finishing, and reading some we have been recommended.
We're opening this Book Club up so others can be part of it too. It seems a lot of people suffer from anxiety and confidence issues, and focusing on positivity and happiness and we're hoping that the book club will help others as well as ourselves.
We don't claim to be experts, or believe that these books will fix you or us, but we do believe in giving things a try and exploring the different options out there.
The book club is called the Year Of Change Book Club, using the hashtag #YOCBookClub on Twitter and Instagram.
As I said previously each month we will choose a different book and we will discuss the book on the Facebook page (search Year of Change Book Club and request to join). We'll have regular discussions which you are free to join in with whenever you like but we would encourage everyone to join in at the end of the month to summarise their thoughts and feelings.
Of course we would love for those joining in to also blog about their experience with each book.
There is no pressure at all with those joining in finishing the book in a month. We know how busy people can be with work, blogging, parenting, and general real life so if you only get a quarter or half of the way through a book we still want you to be involved in the discussions and blog posts.
We are currently organising a list of books we will be looking at. All books will be easily sourced from bookshops, Amazon or local charity shops (if you are lucky) or of course your local library.
Our first book will be Dale Carnegies
"How to Win Friends and Influence People".
The best price we have found so far is the
Kindle version on Amazon which is £4.31.
The first book club will start on January 1st.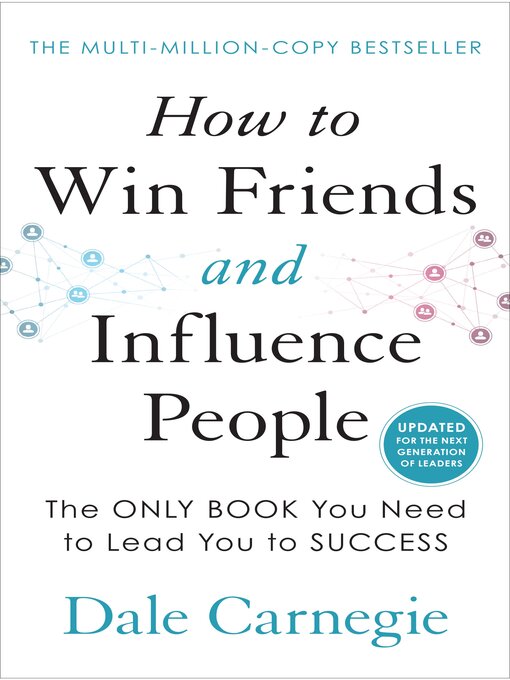 Ways to connect with us