This year I have got myself involved in a few photo related projects, which I'm really excited about. The Family Portrait Project has expanded from Me&Mine to also Siblings and Me&You. I've always felt quite passionate about Me&Mine so I'm really excited about the further two projects too. I'll post more on those later in the week.
I'm also involved in a fantastic project over on I Heart Snapping, where I am a contributor.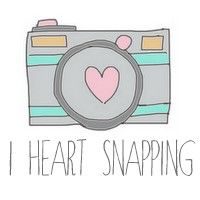 The project is called Living Arrows and is a 52 week project focusing on children and motherhood.
About the project from the I Heart Snapping site:
Childhood is that amazing time when we have no inhibitions and can truly be ourselves. Every Monday we'll share the beauty and magic of childhood through the eyes of 14 creative mums and we'd love you to link up and join in with us. There are no rules, anything goes, any medium. It's a moment that's inspired you to click the shutter. It can be one of your children, the whole clan or even something that represents them.



Today is the first day of the project and I'm really excited to see not only what the other contributors have decided to snap, but also what others will be linking up too.

If you fancy a fun, easy and memorable link up to join this year then Living Arrows is perfect.
I can't wait to look back on the photos at the end of the year, especially when I look back on photos on last year which bring such wonderful memories.